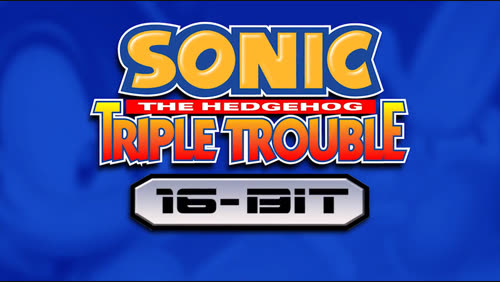 Sonic Triple Trouble 16-Bit
An unofficial remake of the best Game Gear game in the style of Sonic's main series on Sega Genesis/Megadive. To be released soon soon! Check out the trailer!
Sonic Triple Trouble 16-Bit is created by Noah Copeland (twitter @NoahCopeland) built on top of Sonic Time Twisted's engine (original base by VectorSatyr) with art by Der Zocker (twitter @RealDerZocker). Development is progressing quickly due to Noah's dedication and being designed on an existing fan game.
This is a fan game you can expect to be completed... soon!
Features
All levels from Sonic Triple Trouble faithfully recreated in 16-Bit Style!
Accurate 360 Sonic Physics!
Play as Sonic and Tails!
Gamepad Support!
New mixes of Triple Trouble Songs by Noah Copeland
Zones
Great Turquoise Zone
Sunset Park Zone
Meta Junglira Zone
Robotnik Winter Zone
Tidal Plant Zone
Atomic Destroyer Zone